How
Steps to Yummi
Scrummi gorgeousness
What do I need to bring with me apart from myself?
1. Water bottle (with water, not G&T)
2. Comfortable and supportive trainers
3. Appropriate workout gear
4. A hand towel
5. And…a smile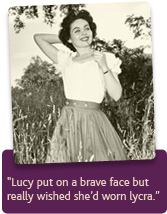 What's involved in an initial Yummi Scrummi consultation?
Resting heart rate
Blood pressure
Flexibility and mobility
Health history and fitness goals
Lung functionality
BMI reading
Possible fitness test
Who is Yummi Scrummi good for
(apart from everyone!)?
New to exercise
Unsure how to use gym equipment
Lacking confidence and motivation
Find gyms intimidating
Stuck in a workout rut and bored of the same old programme
Where can I get Yummi Scrummi'd?
A Yummi Scrummi trainer's home
Your own home
The garden
A workplace
The park
A hot and sunny destination (we don't mind travelling!)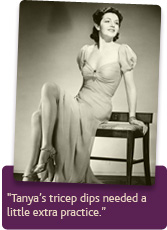 When working out,
what will we use?
Hand weights
Exercise mats
Wobble cushions
Stretchy bands
Stability balls
Brightly coloured cones
Skipping ropes
Steps
Boxing gloves
Mini hurdles
Massage couch
A Yummi Scrummi trainer to stretch out that bod
How will I feel?
Improved self-esteem and greater sense of self-confidence
Improved mental alertness, perception and information processing
Increased perceptions of acceptance by others
Decreased overall feelings of stress and tension
Reduced frustration with daily issues (hubbies excluded)
Better sleeping patterns (if the kids don't interrupt)
More energy for every day life
What changes will I see?
Improved body shape and posture
Weight loss and fat reduction
Increased confidence and well being
Reduced stress and fatigue
Boosted energy levels
Decreased future health problems
Assisted recovery from injury and illness